There are many different ways to provide identity or identity management. Our methods try to be simplistic and will adapt and grow, currently, the only options are the ones listed below.
PLEASE NOTE: If you wish to join the Metanet Membership Club, you will still need to join via the Join or Renew page located here. Only identifying yourself will NOT give you membership!
STEP 1: Register yourself.
STEP 2: Make sure you are logged in.
STEP 3:  Go to your profile.
STEP 4: The option below will be on your profile, use it to verify yourself.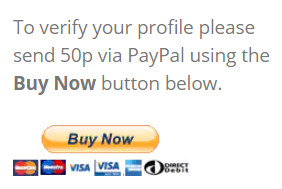 The only option is currently via debit/credit card through paypal, we will be providing more options in the future.
Once you are verified you will receive the blue tick of verification. Use your identified & verified profile/paymail to interact with other businesses, individuals and software.

Identification Onchain has many potential benefits.
You can start to setup your MetaNet Identity via MetaNet.ID by slowly building up your profile while tying it to your PayMail.
Your group can be about anything you want. Talk sports, design, clothing, business, or bitcoin, the choice is yours. And your moderation rules are your own. Groups can be set to be publicly accessible, invite request or more private with only those you invite.
Or users can interact via the forums or directly via private messages while interacting financially with each others trusted and identified profiles.