This user has not added any information to their profile yet.
Please use BaeMail or the MetaNet.ID internal messaging system to initialize and conduct trade.
Make sure to check users RATING and all other information your trading partner has supplied.
Your receipt is your Proof of Trade/Transaction and contains the reason it was for, the date it was made, the amount and who to.
Moneybutton transactions can NOT be reversed, but we can help chase up criminal activity by providing police and relevant law enforcement with the paymail and associated addresses of anyone requested for any valid legal reason by any suitable law authority.
We can NOT help you if you decide to trade with other users outside our services and have errors or face criminal actors.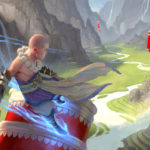 Novice